Triple-digit temperatures keeping me at home . . .
Before it got really hot, I went outside and saw these beautiful flowers in my little "Garden."
Then, I saw some hummingbirds nearby in the lavender bush. They are hard to photograph, but it was fun sitting there trying to capture them as they flew around and occasionally stopped to rest.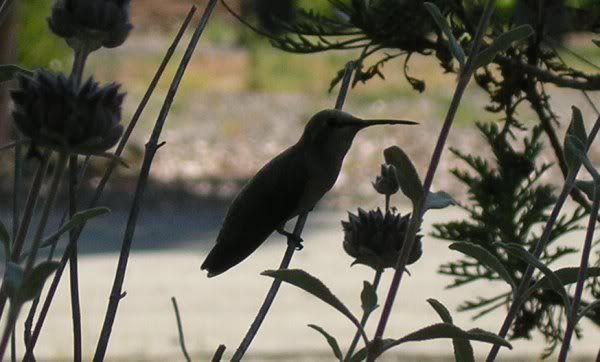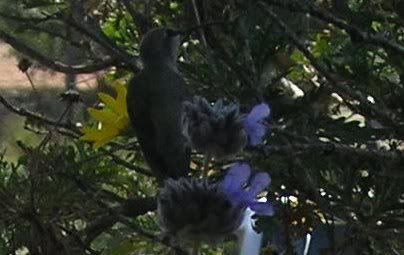 A neighbor has several hummingbird feeders in her yard. Once this hot weather breaks, I'll have to go down there and see if I can get some pictures of the little guys in flight.
In the meantime, I'll sit in front of my fan and continue reading my new book,
My Other Life
by Paul Theroux, a writer whose travel adventures I have really enjoyed reading. His book,
The Old Patagonian Express
made me so glad I wasn't on that trip . . .
With nothing else to do, it didn't take long to finish reading
Midnight in the Garden of Good and Evil
, a book I highly recommend. It was much better than the Clint Eastwood-directed movie of the same name.